CONNECTING CLIENTS TO COMPLETE PEACE OF MIND
GOING THE EXTRA MILE FOR YOUR IDEAL PROPERTY INSURANCE
We work to connect our clients to complete peace of mind.
BFL CANADA specializes in developing the perfect insurance program, taking into account your building and its history. Our extensive network enables us to shop with over 20 insurance companies to deliver a unique, comprehensive and highly competitive insurance policy designed exclusively for your property.
We Do All the Shopping and Negotiating for You With 20 + Insurance Companies.
Most insurance policies require various insurance companies to share the risk. As your insurance broker, we are able to canvass the insurance marketplace, approach financially sound insurers and always act in your best interests.
Personalize your condo insurance
Take advantage of an effective coverage solution.
CONDO PROTECT PROGRAM — A COMPREHENSIVE COVERAGE SOLUTION DESIGNED FOR YOU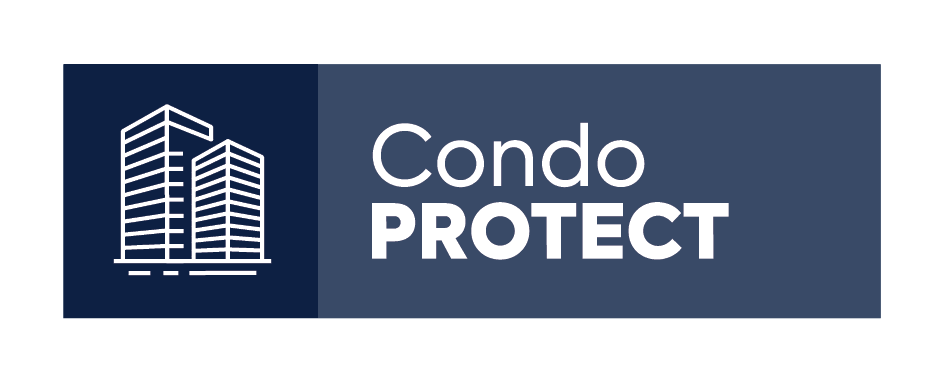 In order to offer you the most extensive coverage, BFL CANADA continuously innovates and finds ways to evolve our industry's best practices.
Offering great coverage reaches another level with our one-of-a-kind Condo Protect Program.
We have developed our Condo Protect Program with innovative and exclusive protection to cover a wider range of risks at an affordable cost. This way you get the most out of your insurance policy.
The program policies exceed the Condominium Property Act requirements and are broad enough to accommodate the evolving needs of today's condo councils and property managers. And of course, insuring your property with BFL CANADA provides you with many extra advantages.
Please note: The content provided on this website is for general information purposes only and BFL CANADA cannot guarantee the validity of the information found here. While we use reasonable efforts to include accurate and up to date information, we make no warranties as to the accuracy of the content and assume no liability or responsibility for an error or omission in the content. Under no circumstances shall the information contained in this site be construed as professional advice. You should not rely upon the material or information on the website as a basis for making any business, legal or any other decisions. You should consult your professional adviser for legal or other advice.
To read the full BFL CANADA Website Terms of Use, please click here.
PROPERTY
Property Insurance Blanket – Covers the physical assets owned by a corporation
BFL CANADA Condo Protect insurance program insures against all risks of direct physical loss or damage to the property. Insured perils include: Fire, lightening, smoke, windstorm, water damage sewer back up, flood, riot, earthquake, strike and vandalism. Fully compliant with all the provincial legislation the program provides coverage for replacement cost, including by-laws or building code upgrades.
A condo corporation must obtain and maintain property insurance on the common property. The property insurance must be on the basis of full replacement value, and insure against major perils, as set out in the regulations, and any other perils specified in the bylaws.
Under the Protect/Condo Protect programs, the minimum requirements are met; however BFL CANADA also endeavored to create a better product that covers your condo corporation against common perils such as:
Earthquake
Tsunami and flood
Sewer backup
Terrorism
Water ingress, and much more
PROPERTY EXTENSIONS — Additional $5M*
We provide you an additional $5M in coverage on top of your basic policy insurance.
Extended Replacement Cost:
Covers the full replacement cost of the building(s) plus, an additional 10% for the Peril Fire (if included)
Additional Living Expenses:
Up to $5M in coverage to help with unit owners' costs when they are displaced after a claim.
Flood and Hail:
Includes flood and hail coverage in high risk areas with competitive deductibles.
Water Damage:
Liberal coverage to respond to the largest source of claims.
Earthquake:
Covers the property in case of an earthquake. Lower deductibles are available: If 10% possibility for 5% or 3%.
Additional Coverage:
Glass Damage:
The Condo Program policy protects common area glass from vandalism, burglary or accidental breakage. Our glass coverage insures against damaged glass at the premises. this includes all common area glass and includes frames, sashes or bares, and any lettering, ornamentation, tape or foil. Low deductibles available.
Equipment Breakdown:
The Program policy protects you against property damage resulting from accidental breakage of mechanical and electrical equipment. It includes protection for alarm panels, security and intercom systems and elevators.
Get Core Protection with Higher Standard Limits
Offering great coverage reaches another level with our one-of-a-kind Condo Protect Program. In order to offer you the most extensive coverage, BFL CANADA continuously innovates and finds ways to evolve our industry's best practices. Over the years we have pioneered many changes to allow our clients to take advantage of higher standard coverage limits.
COMMERCIAL GENERAL LIABILITY — $30M*
Commercial General Liability extends to cover employees and volunteers for claims made by third parties which they become legally obligated to pay. Protects the Corporation, its employees and volunteers against claims made by third parties due to property damage, bodily injury and personal injury. Our coverage extends to defense costs over and above the stated policy limit. Covered costs include; legal fees for covered claims which can become very high, whether the claim is well founded or frivolous. No aggregate. Property Manager extension is available.
A condo corporation must obtain and maintain liability insurance to insure the corporation against liability for property damage and bodily injury. The minimum requirements start at $2M but based on claims experience the BFL CANADA team has recognized the need for much higher limits of insurance. Our base limit now starts at $30M to consider awards for damages from a catastrophic injury claim.
Under Condo Protect we offer:
Comprehensive suite of liability coverages
Base limit starting at $30M
Property Manager Extension
DIRECTORS & OFFICERS LIABILITY — $20M*
Provides coverage for council or board members against law suits made against them that emanate from decisions or actions they have taken on behalf of the condo corporation. Includes coverage for the condo corporations as an entity and includes overage for coverage claims made before a Human Rights Tribunal. No deductible.
Protects past, present and future Condo council members against lawsuits made against them that arise from decisions or actions they have taken. Coverage includes human rights complaints and defense costs are in addition to the limit.
Under the Condo Protect Directors and Officers Liability insurance policy we include coverage for:
The corporation, council members (past, present and future) and the property manager with no deductible. Our policy will even consider council members prior to our policy coming into effect.
Defense costs are in addition to the limit and the policy includes employment practices claims and human rights complaints at no additional cost and with no sub-limit.
VOLUNTEER ACCIDENT — $1M*
Protects council members, unit owners and/or residents who are injured while volunteering. Age limit 90. Includes honorariums.
When an accident occurs on the property of a condo corporation whereby the condo may have been negligent, the Commercial General Liability coverage will function to cover that risk. When an accident occurs whereby the condo is not negligent, the condo and its CGL insurer are not obligated to compensate an injured volunteer while he/she is helping out.
Under Condo Protect, Volunteer Accident coverage functions to offer no-fault benefits after an accident for volunteers and those "family members" of owners of the condo under the age of 90 of up to $100,000 (options for higher limits) in case where the condo corporation is not liable.
ENVIRONMENTAL LIABILITY — Up to $5M*
Protects the condo in the event a leaking pollutant damages neighbouring properties or the environment. Each incident limit is $1M.
Under the Environmental Management Act, a condo corporation may be held liable for the cost of clean up of a "contaminated site" which means an area of the land in which the soil or any groundwater lying beneath it, or the water or the underlying sediment, contains:
(a) a hazardous waste, or
(b) another prescribed substance
Under the Condo Protect Pollution Liability policy we can take care of allegations for a possible pollution exposure, founded or unfounded. We have included very practical coverage to protect the corporation from pollution exposure perils such as:
Gradual release pollution events
Retrospective cover looks back in time and responds when a claim is made
Discovery of underground storage tanks
TERRORISM — Up to $2M*
Protects against riots, strikes, civil commotion, malicious activity and direct terrorist activity.
Up to $2M limit available.
Access the Necessary Means to Protect and Defend Your Interests
In any situation, we expect you to be prepared to fight for your rights.
Being exposed to crime or a privacy breach is not a fun position to be in. You must have adequate resources to mitigate the risk and liabilities. That is why we also offer higher standard limits on claims related to crime, privacy breach and cyber attack. On top of it, we make sure you can access legal advice related to your condo operations at no cost and be properly covered for legal expenses if you ever need it. In any situation we expect you to be ready to fight for your rights.
CRIME — $1M*
Protects the corporation's liquid assets against theft by employees, council members and the property manager. The policy limit is intended to protect your operating expenses and reserve fund. No deductible.
Crime insurance is designed to respond to claims for misappropriation of funds by the condo corporation's agents, employees and volunteers.
Under Condo Protect, we offer comprehensive defense against crime perils such as:
Comprehensive Dishonesty, Disappearance and Destruction, including fidelity
Covers theft losses inside and outside the premises
Covers the contingency reserve fund
Kicks in from dollar one with no deductible
PRIVACY & CYBER RISK — Up to $100K*
Condos and property managers rely on electronic record keeping and data storage. Online communities and social media tools are also emerging. Both present higher exposure under the Privacy Act. BFL CANADA protects the council members and the Corporation if it is sued for breaching those privacy laws. Coverage options with no deductible are also available.
Under Condo Protect you are covered for the costs resulting from Privacy Breach Perils such as:
"Lost Hardware" e.g. a lost USB drive
"DNS Cache Poisoning" e.g. Personal information is exposed online by spyware, worm or malware
"Accidental Communication" e.g. An email sent to the wrong person containing personal information
"Accidental Publication" and much more
The Privacy Breach coverage includes proactive consulting services to help condo corporations meet all legislated requirements and reactive assistance should an information breach occur.
LEGAL EXPENSES — $1M*
An insurance policy that provides you with coverage for legal costs incurred in the event of a dispute related to your condo. Choose from a panel of condo lawyers, always there for you. No eligibility restrictions. Many coverage benefits. No deductible.
Legal costs incurred due to a lawsuit, founded or unfounded, can be devastating to a condo corporation's contingency reserve fund.
Under Condo Protect, the exclusive Legal Protection Insurance pays for your legal fees to pursue your legal rights in many civil actions such as damage to property, legal nuisance, trespass, bodily injury due to an accident, disputes with vendors and even some disputes with unit owners.
Additional Limits and Coverage Options Available to You
We believe that a customized approach for your coverage is the best way to go. Here are some of the most popular additional limits and coverage options available. We invite you to contact your BFL CANADA Broker to personalize your coverage.
GLASS DAMAGE — Lower Deductible
The Condo program policy protects common area glass from vandalism, burglary or accidental breakage. It is possible to lower the deductible. Contact your BFL CANADA Broker to personalize your coverage.
EARTHQUAKE DEDUCTIBLE BUY-DOWN — From 10% to 5% or less**
The only guarantee in an earthquake is that you will have to pay the deductible. Don't get shaken out; take advantage of a lower deductible.
For more information on the financial risk you face in an earthquake, please feel free to reach out to your BFL CANADA service team. We would be happy to meet in person and help the building ownership understand their options.
** Based on your province.
PRIVACY EVENT EXPENSES AND CYBER RISK
Contact your BFL CANADA Broker for coverage amounts available to you.
TERRORISM
Contact your BFL CANADA Broker for coverage amounts available to you.