BFL CANADA signs a Memorandum of Understanding with First Nation Finance Authority (FNFA)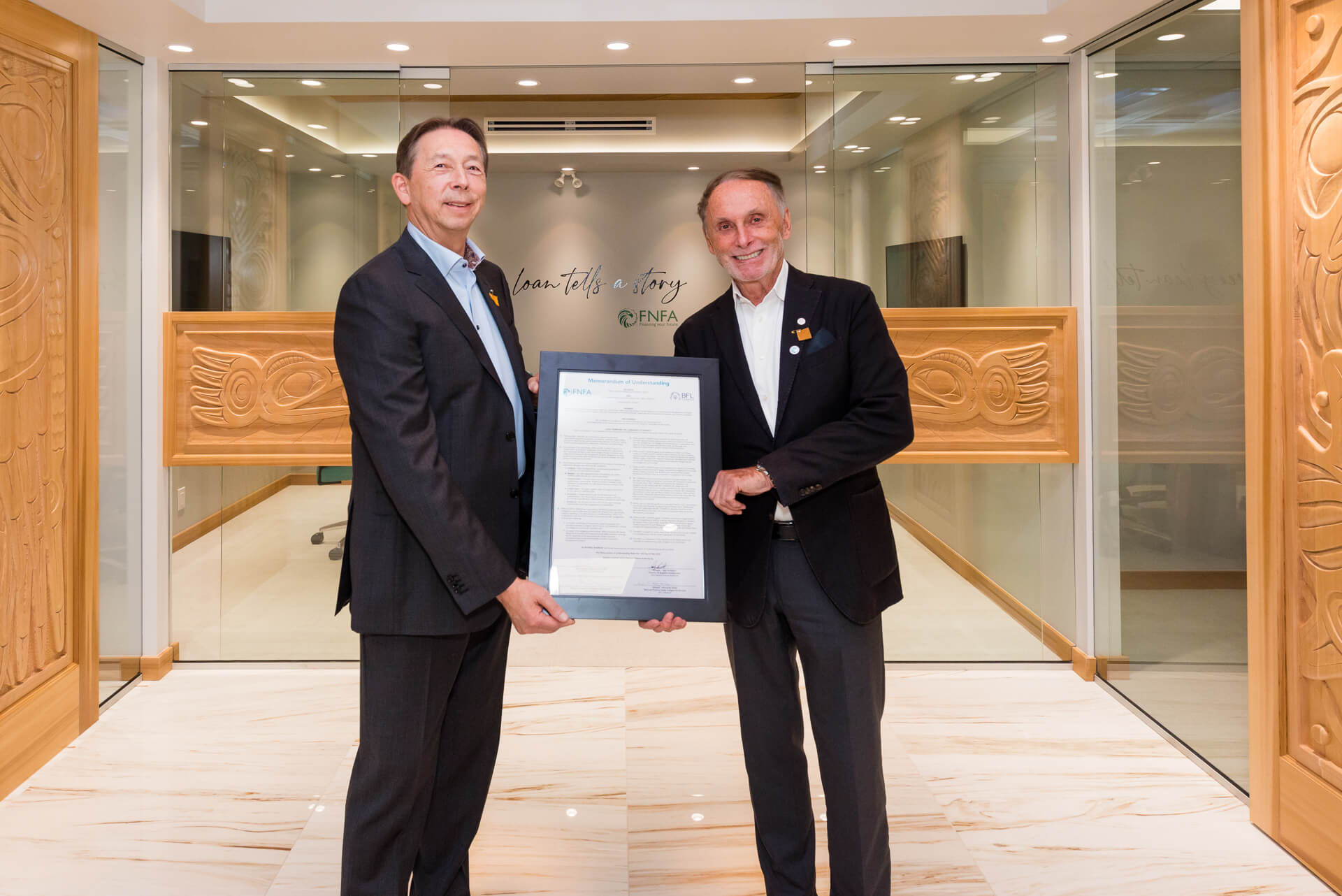 As part of our commitment to working in partnership with Indigenous organizations, we have partnered with the FNFA, a national Indigenous-led, not-for-profit organization dedicated to building capacity for First Nations communities through equitable access to capital.
BFL CANADA signed a Memorandum of Understanding on May 12, 2022 with the FNFA to take the initial steps toward establishing the first-ever non-profit indigenous-owned insurance model for Indigenous communities and businesses in Canada.
To learn more about this project, contact Annmarie Garby, our National Practice Leader — Indigenous Services.