Real Estate Insurance Solutions
Real Estate and Condominium Insurance Brokers
ARE YOU LOOKING TO INSURE YOUR PROPERTY?
At the best of times, real estate insurance can be complex. Accessing personalized coverage solutions takes risk management engineering that simplifies your available options and considers the full value of your property.
An effective risk management strategy for your property must first consider the risks it is exposed to. By combining our unique perspective and knowledge, we can identify these risks and provide solutions without hesitation.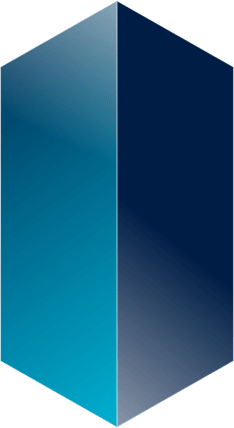 SEE THE BLIND SIDES OF YOUR RISKS FROM EVERY ANGLE
CONDO ASSOCIATION LIABILITY
LET'S BUILD A CUSTOM INSURANCE SOLUTION
Here are the advantages and options available to you. A condominium insurance solutions program developed by our team of brokers and designed for the unique needs of condominium corporations.
Most condominium insurance solutions companies now need to share the risk with other insurers. As your insurance broker, we are able to canvass the insurance marketplace, approach financially sound insurers and always act in your best interests. Simply put, BFL CANADA has developed the ideal insurance program for you.
Note: The details and coverage limits below are for reference purposes only and may vary by province. For individualized information, please contact your broker.
A condominium corporation must obtain and maintain property insurance on the common property. The property insurance must be on the basis of full replacement value and insure against major perils as set out in the regulations, and any other perils specified in the bylaws.
We provide you an additional $1M in coverage on top of your basic policy insurance.
Get Core Protection with Higher Standard Limits
COMMERCIAL GENERAL LIABILITY
COMMERCIAL GENERAL LIABILITY
Protects the corporation, its employees and volunteers against claims made by third parties due to property damage, bodily injury and personal injury. No aggregate. Property Manager extension is available.
DIRECTORS AND OFFICERS LIABILITY
DIRECTORS AND OFFICERS LIABILITY
Protects past, present and future condominium council members against lawsuits made against them that arise from decisions or actions they have taken. Coverage includes human rights complaints and defense costs. The coverage also extends to the Property Manager.
Protects council members, unit owners and/or residents who are injured while volunteering. Age limit 90. Includes honorariums.
Protects the condominium in the event a leaking pollutant damages neighbouring properties or the environment. Each incident limit is
$1M.
Covers property in the event of an earthquake. Deductible between 5% and 15% – Minimum $100,000 to
$250,000.
Protects against riots, strikes, civil commotion, malicious activity and direct terrorist activity.
Up to $2M limit available.
Access the Necessary Means to Protect and Defend Your Interests
Protects the corporation's liquid assets against theft by employees, council members and the property manager. The policy limit is intended to protect your operating expenses and reserve fund.
No deductible.
PRIVACY AND CYBER LIABILITY
PRIVACY AND CYBER LIABILITY
Condominiums and property managers rely on electronic record keeping and data storage. Online communities and social media tools are also emerging. Both present higher exposure under the Privacy Act. BFL CANADA protects the council members and the Corporation if it is sued for breaching those privacy laws. Coverage options with no deductible are also available.
An insurance policy that provides you with coverage for legal costs incurred in the event of a dispute related to your condominium. Choose from a panel of condominium lawyers, always there for you. No eligibility restrictions.
YOUR TEAM OF LOCAL ADVISORS
BFL CANADA has achieved extraordinary growth because of our consistent ability to perform and deliver due to our expertise, professionalism and dedication, as well as our entrepreneurial culture. This culture and work ethic have driven our growth and attracted organizations with which we have established meaningful and mutually beneficial partnerships.